Starlight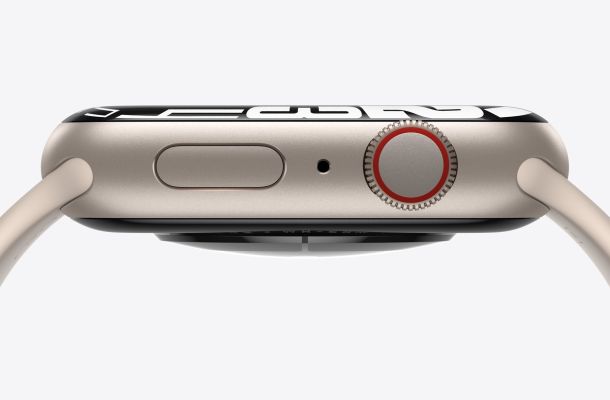 Big screen.
Huge impact.
The larger display enhances the entire experience, making Apple Watch easier to use and read. Series 7 represents our biggest and brightest thinking yet.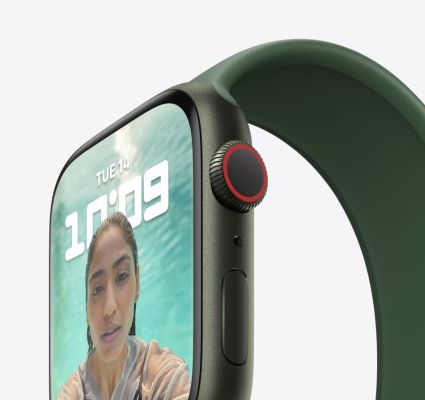 Physics be damned. The challenge was to create a bigger display while barely expanding the dimensions of the watch itself. To do so, the display was completely re‑engineered reducing the borders by 40%, which allows for nearly 20% more screen area than Series 6. Over 50% more screen than Series 3. That's something to smile about
Always-On Retina display. A brighter view of you. You don't need to raise your wrist or touch the screen to see the time or other information and complications on your watch face, because the display is always on. And now, it's 70% brighter indoors when your wrist is down.
The edge of design.
A subtle wraparound effect is created by refracted light at the edge of the display for a seamless integration with the case.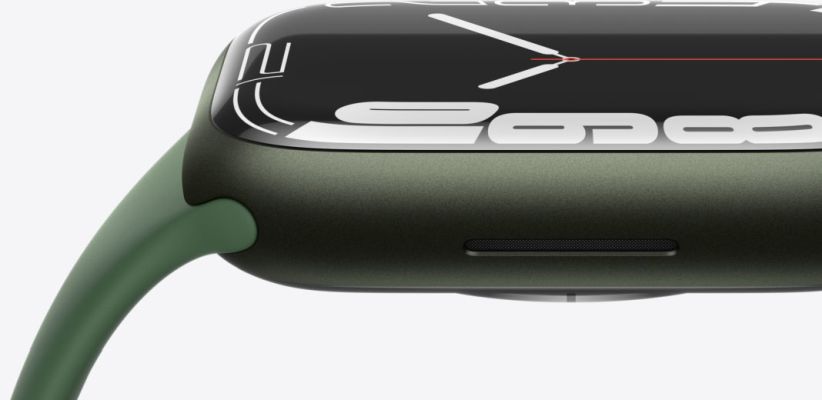 Tap. Type. Swipe.

Easy on the eyes. Easy on the fingers.
Across the system, buttons have been redesigned to take advantage of the larger display. So using apps like Calculator, Stopwatch and Timer is easier than ever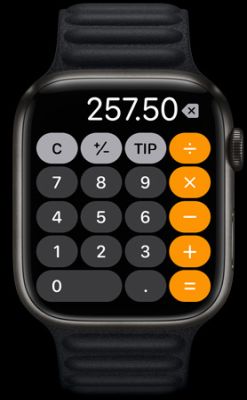 An Apple Watch first — a new QWERTY keyboard lets you tap or slide from letter to letter with QuickPath. It uses machine learning to predict the word you're typing.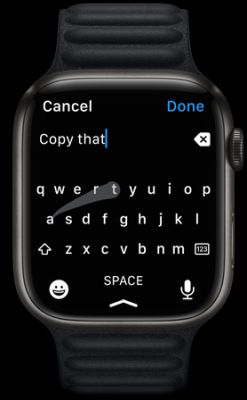 Use Scribble to write letters on your screen and compose a text or email. The larger display makes it faster and easier for all finger types.
 Series 7 is the most durable Apple Watch ever built.
Fundamental design changes were needed to achieve the vision of the larger Always-On Retina display. These same innovations also helped make the most crack-resistant front crystal yet.
Crack Resistant
Our strongest front crystal ever
Dust Resistant
IP6X certification
Water Resistant
Swimproof with WR50 water resistance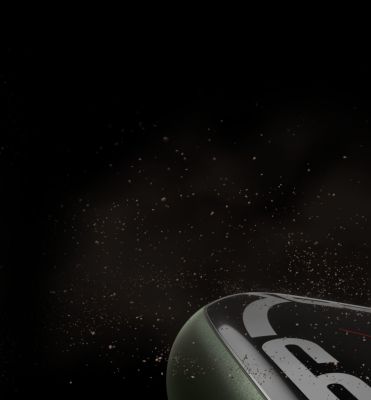 Tougher around the clock.
50% thicker front crystal. The front crystal is over twice as thick at its tallest point than Apple Watch Series 6, adding strength and durability.
Robust geometry. The front crystal has been redesigned with a flat base; creating a sturdier shape more resistant to cracks.
OLED display. The touch sensor has been integrated onto the OLED panel creating one unified component reducing display thickness and borders.